Wally Karnish and his '56 Chevy
In December 2002, Wally sent some pics of a piece he had finished for a freind of his and was kind enough to let me use on the site. Here are a few of them!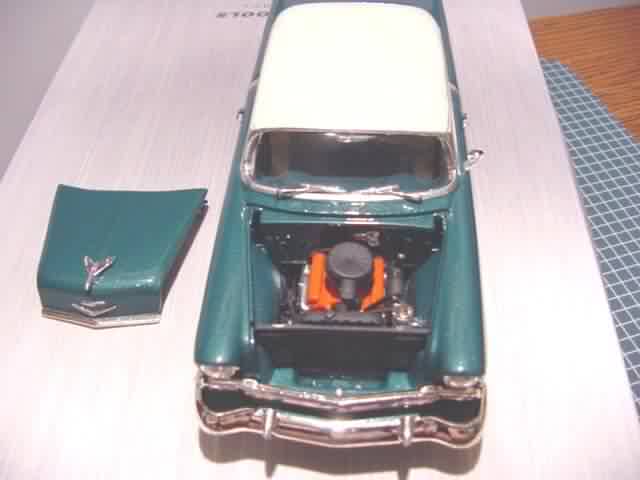 Basically a rep-stock build, but an excellent job! Sometimes, I think it's too easy to do a replica stock buildup since you're kinda building it box stock, but in this case, Wally put the extra effort into it to get it right!
3/4 rear view. I ALWAYS liked the '56, it's probably my favorite Tri Year Chevy!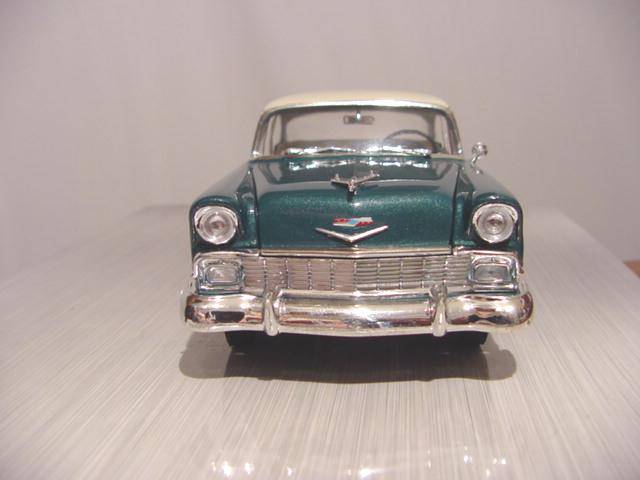 Head on front view.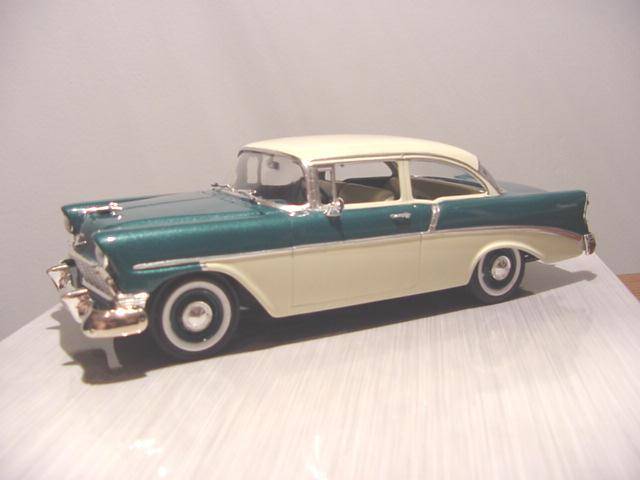 Side shot. Ithink one of my favorite things about the '50's cars is the colors that were used.
Photography by Walter Karnish, and is used with permission
Wally does some of the best work I have seen. Check out his personal site, a link to which you can find on my
Links page!