The Links page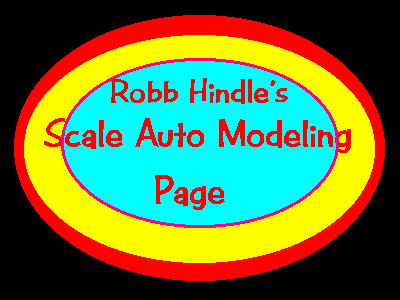 Here are some links to some excellent products I have had the opportunity to use, and some of the best people I know in modeling and in other areas too. Also some my other sites for you to check out!
Ron Palmer's Rainbow Products Excellent Replica Stock Paints! GM, Ford, Mopar, etc.
Scale Auto Magazine Need I say more?
Leon Tefft's Cobradeuce site Scale Auto Kingdom. A VERY GOOD site! Many links!
Tony Matteliano's Scale Model Index My biggest referrer, and a great site!
The Model Car Garage You want photoetch? Here the ticket!
Strictly Stock Larry Greenberg's site. if you're into Rep-Stock, this is the place!
Testor's official site I've been using Testor's paints forever, and they're STILL Good!
Revell-Monogram's site Good place to get advance info on kits.
Detail Master If you don't find it here, it may not exist!
Model Car Hub An excellent place for finding the details you're looking for!
The Austin Works Gassers from the early days up to today.
MonoPed's Model Cars Brian Fowler's excellent site. NASCAR, Mustangs ,Hot Rods, etc.
NH Pro Modeler Online A Great site. Tips, galleries, and more! Check it out!
Wally Karnish's Model Car Site Wally Karnish's modeling site!
Mike's Premier Hobby Showcase Mike Siriann's home page. Models, some personal stuff, nice site!
Jos Boesten's Scale Rods More of Jos' Rods direct from The Netherlands!
Monster Tweety My Jeep page. Yes, I do have other interests!
The Gentleman's Musclecar My Trans Am page. One of my other obsessions.
Automotivelinks.com An EXCELLENT link site for anything automotive!