'70 Roadrunner 440+6
Here's a project that took a LOT more time than I had considered. That story is coming up, but first, a little history. I first ran across the 1:1 car at a car cruise in Ambridge, PA back in August. I took a couple of shots of the car, basically 'cause I liked it. but then in September I ran across the R/M kit and thought, "I haven't done a Replica Stock piece yet, why not now?"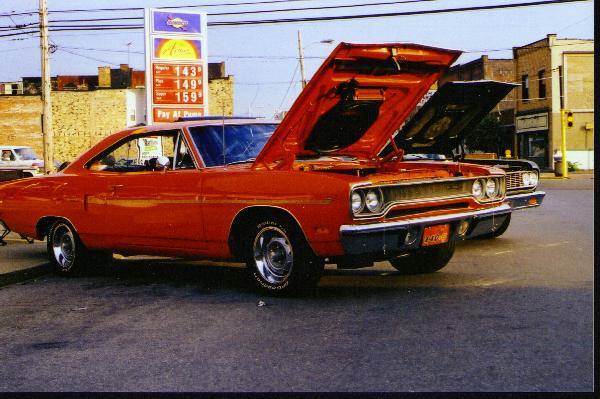 Here's the 1:1 car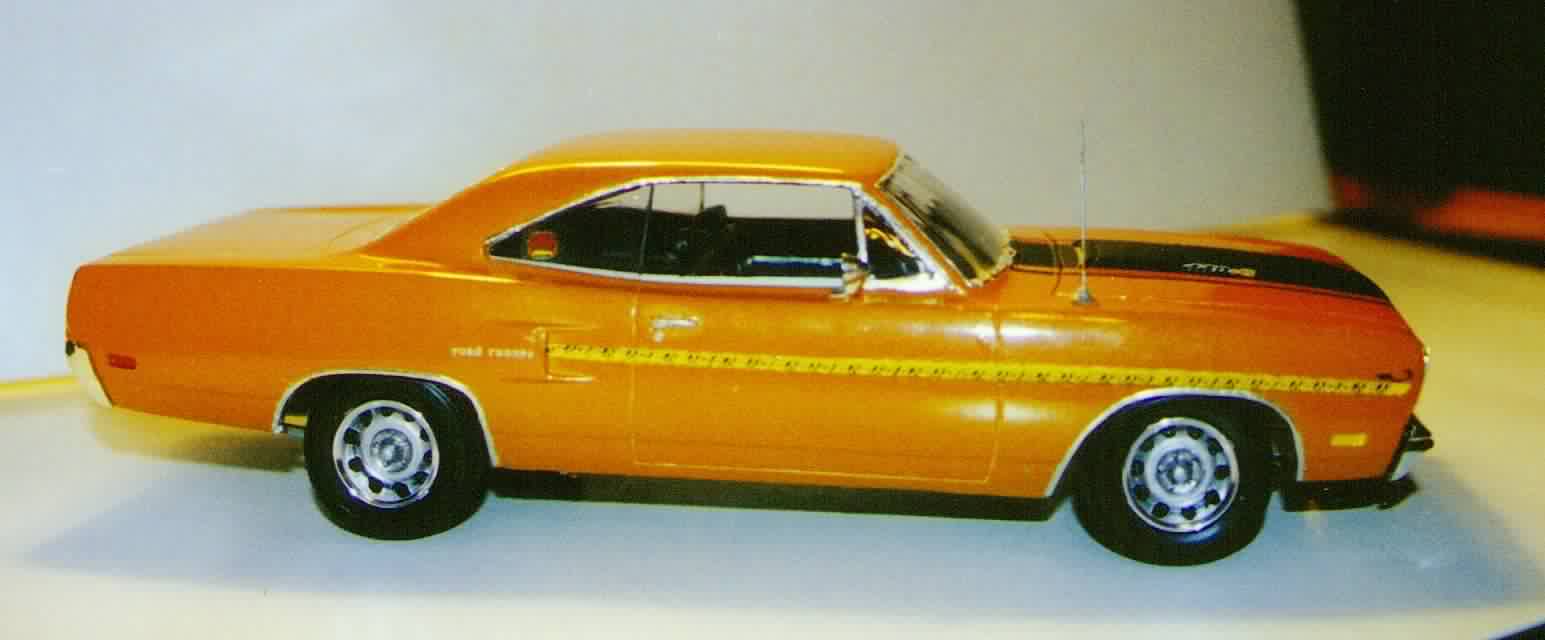 Side shot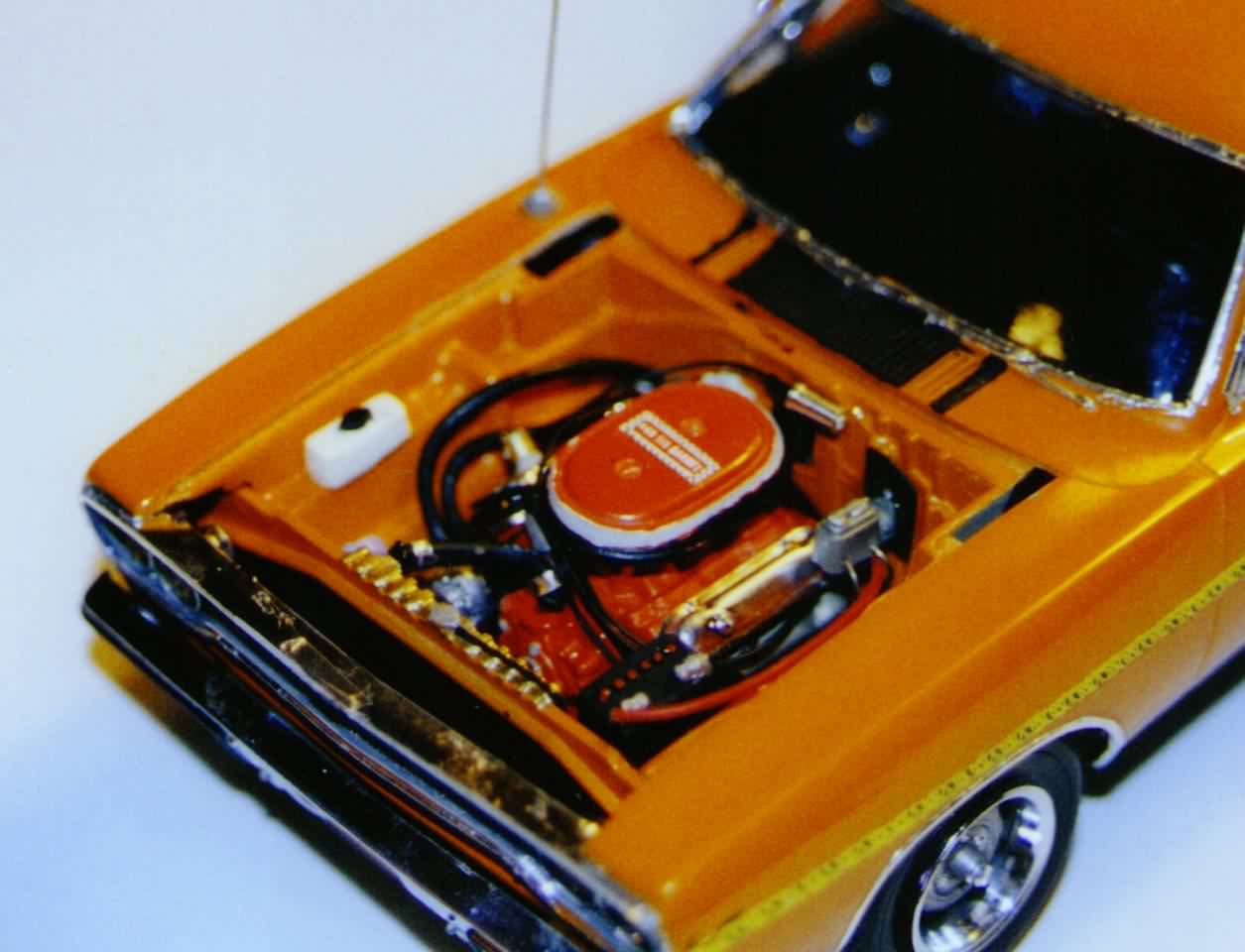 Engine: Details include Parts by Parks distributor/coil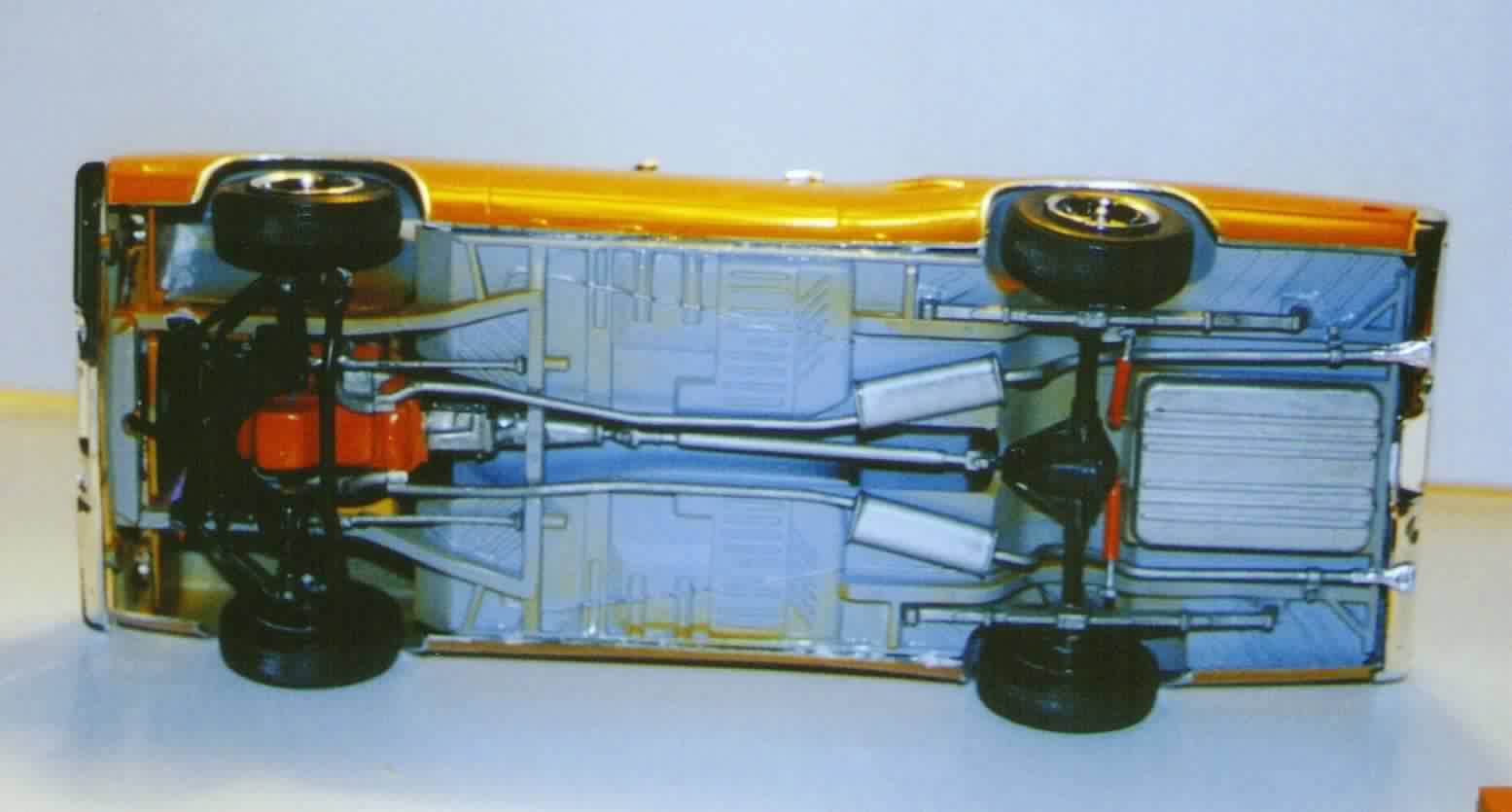 Chassis shot. Not much done here, except to add shocks.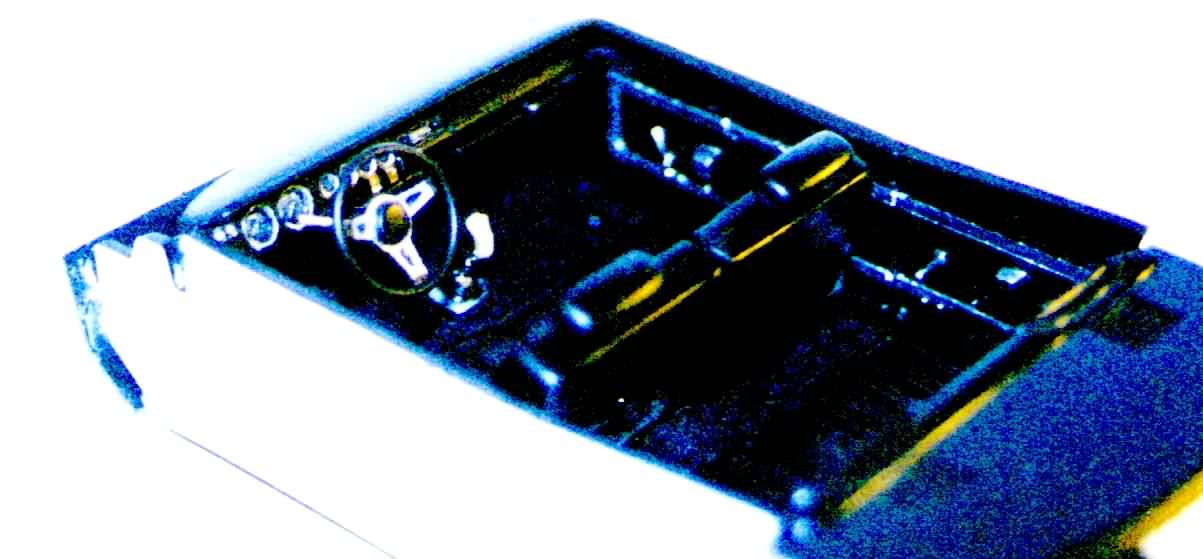 The interior. Ken's Fuzzy Fur, and Detail Master Krome foil hepled this to be much more realistic.
Stats
Basic Kit: R/M '70 Roadrunner 3 in 1 (?) (still trying to figure out where the 2 other versions are!)
Paint: Ron Palmer's Rainbow Products Vitamin C Orange And Hemi Orange, Plasti-Cote primer, Testor's Classic Black, Steel, Aluminum
Details: Detail Master Krome Foil, Parts by Parks Distributor kit, Ken's Fuzzy Fur, Home made Radio antenna, oil dipstick, brake lines front and rear plates. Decals by Fred Cady.
Oh yeah, what about the long time? Well, This one took about 4 months- mostly from waiting on various vendors to send stuff that I had ordered. Rainbow Products was the best, only taking a week. I'm STILL waiting on Shabo to send the BFG Radial T/A transfers to finish the tires! (total time as of 12/11, 4 weeks) Parts by Parks was pretty good, only 8 days. Is the difference in detailing quality worth the wait? Sometimes yes, mostly NO.

Back to My Personal stuff!