The Workbench Page
Well, after many fits and stops, here's an update (finally)
For a few years, I've been wanting to do a vitage Richard Petty car, and have finally started one, a 72 Plymouth. here's a teaser of the (mostly) completed body.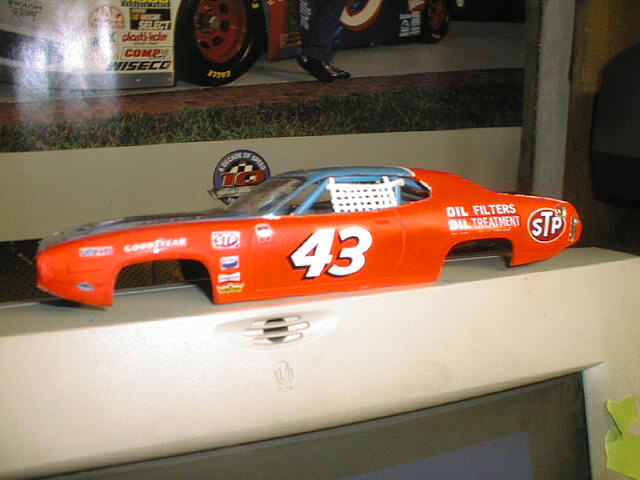 This unfortunately doesn't do justice to the Rocket Red paint on this. IT'S DAMN BRIGHT!!!!!
The chassis is nearly done, and when I complete it, I'll post the pics in "The Paddock"
Now, here's my next project. Let's see if you can guess what it's gonna be.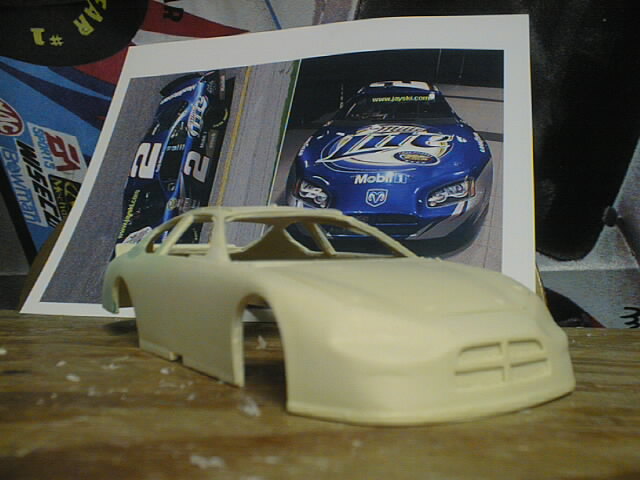 Coming soon to a cruise ship near you, Rusty's last call!