-->
Wally's World (sorry, I just couldn't resist!)
Recently, I received some new pics from Wally Karnish. Wally is from Omaha, Nebraska and from what I've seen, definately like Fords, and has enough unbuilt kits on the shelf to keep anyone busy!
Here's some of Wally's work.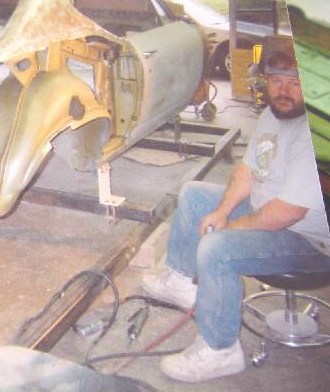 Here's a '53 Ford. I like the color on this one. Also, Wally did a fine job of applying foil. One thing I didn't notice right away, but did upon looking closer, was the good job he did on the wheels.
Here's a '40 Ford convertible still under construction. EXCELLENT paint work! Maybe Wally can help me do a better job on my paint work!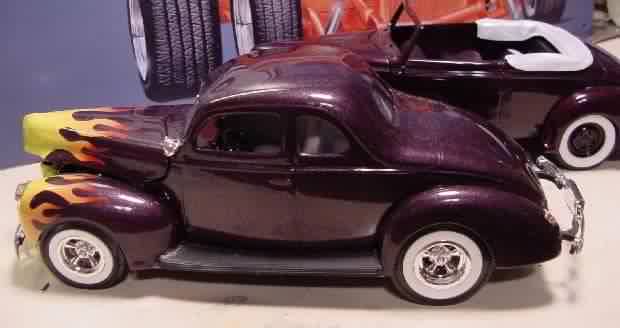 Here's a '40 coupe.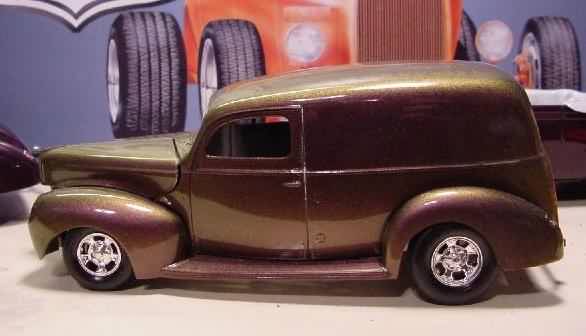 A '40 Panel Delivery. wish I could afford the paint Wally used on this one.
Now, a couple of shots of Wally's Workbench.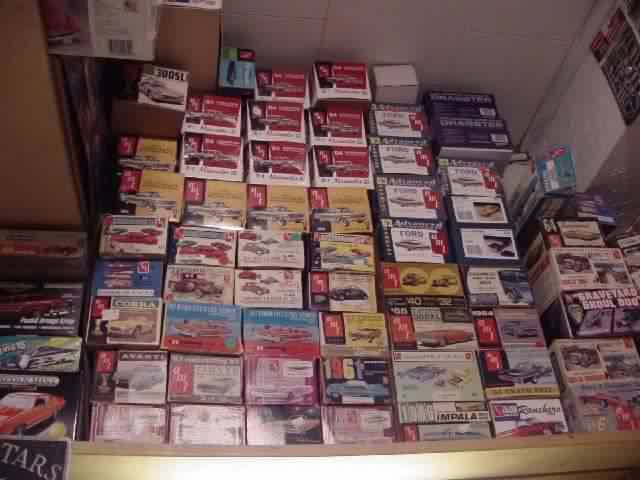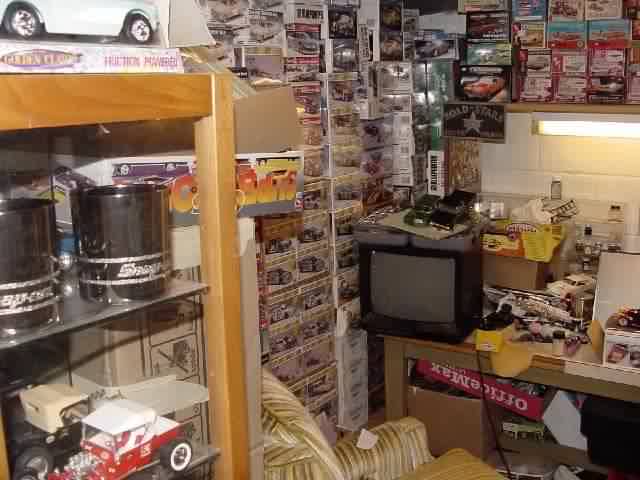 I'd say Wally has enough matieral to last a while, don't you?
In closing, I have to say that this guy can really build! I hope to be able to showcase more of Wally's work in the future, so stay tuned!
---
The images shown are the property of Walter Karnish and are used with his permission.

Back