1998 Mark Martin Valvoline Synpower Taurus
This car was built basically because I did not have any NASCAR cars on the shelf yet, and besides, Martin IS my favorite driver and I always liked the look of this car.
The paint was, without a doubt, the toughest part of doing this car. I tried using Slixx's recommendation, but I didn't feel that it really came close. So, in desperation, I decided to try custom-mixing my own, and well, I think the pics say everything.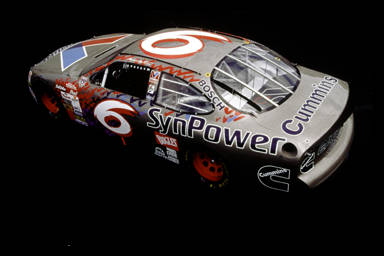 Here's a pic of the 1:1 car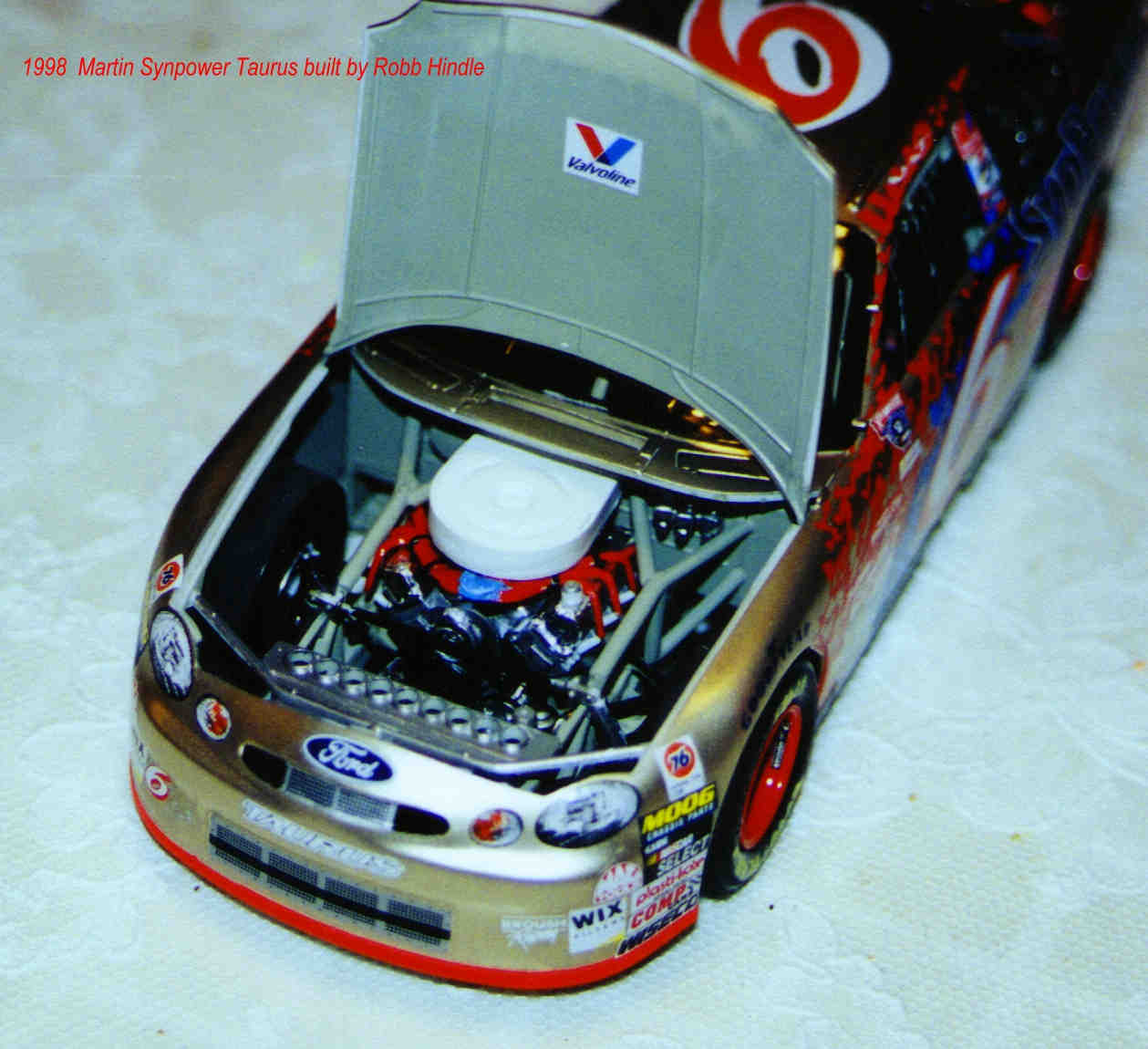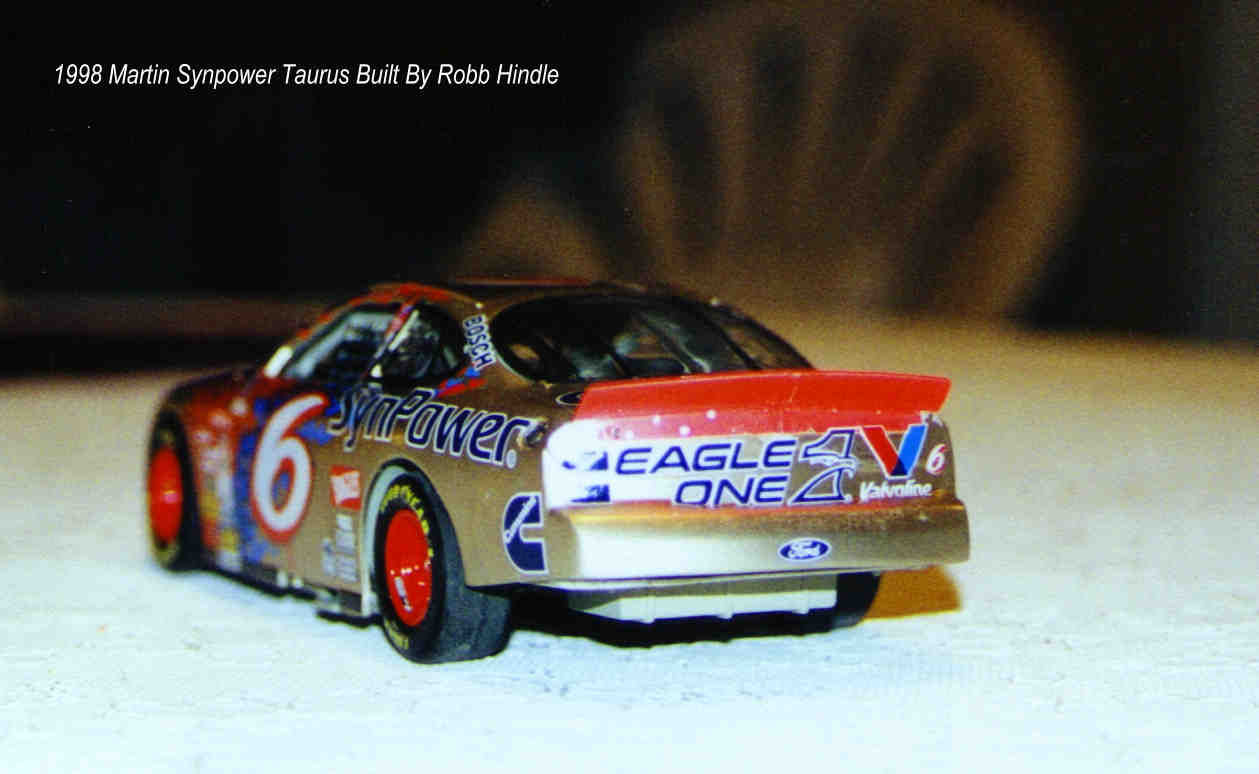 I thought I hit the color pretty close. By the way, the decals used on this car depict the '98 Brickyard car.
Stats
Base Model: R/M Mark Martin Valvoline Taurus NASCAR
Paint: Body Color custom-mixed by R. Hindle, Testors Lt Gray, Bright Red
Decals: Slixx '98 Synpower Brickyard Taurus
Chassis mods: front and rear suspension lowered by 1/8 th inch