'57 300C "Sundowner"
Well folks, here's my version of the AMT/Ertl '57 Chrysler 300C.
A few words, first. The inspiration for this car was a Design in Scale Auto Enthusiast Magazine by Brad Leisure. I took a couple of the ideas he had, and added one or two of my own, and here's the result!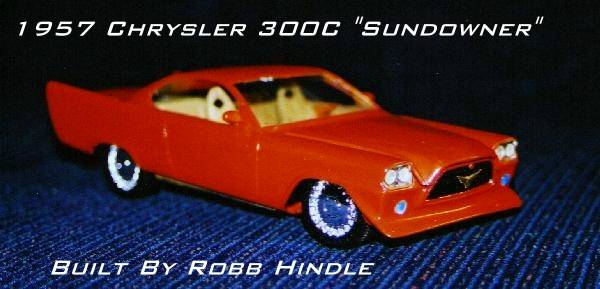 The front spoiler is formed with Evergreen sheet styrene.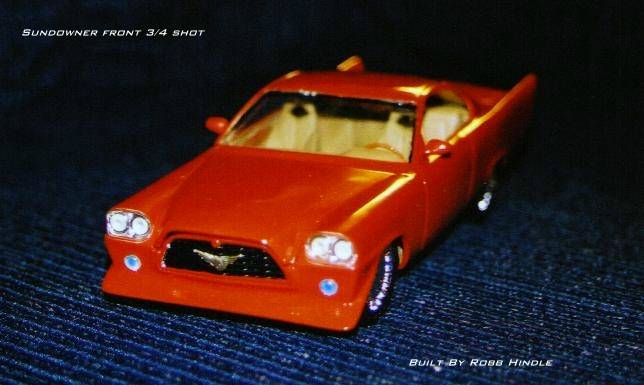 The winged Chrysler logo and the wheels & tires are from the Lindberg Chrysler Atlantic car. The projector style fog lamps are just blue-tinted parts box headlites.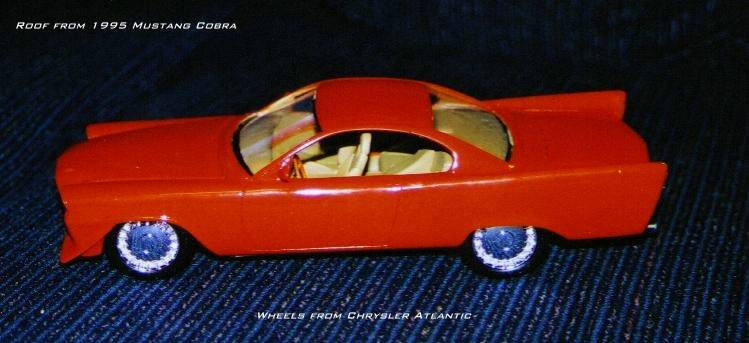 As noted on the picture, the roof is from the AMT/Ertl 1995 Mustang Cobra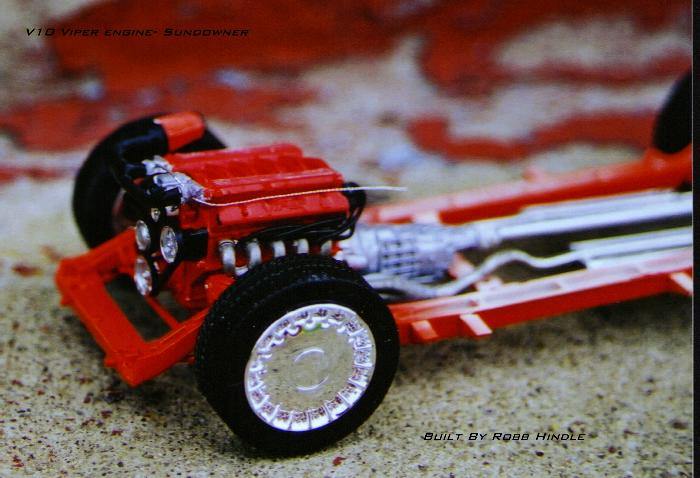 The V10 Viper engine from the Revell Ram VTS truck.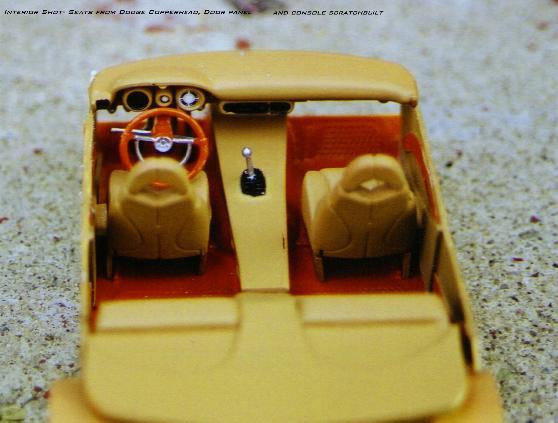 The interior is a mix of stock 300C, (the dash and rear seat), custom built,(the door panels,and console), and Revell Dodge Copperhead front seats.
STATS
Basic kit: AMT/Ertl '57 Chrysler 300C modified W/roof from '95 Mustang Cobra
Engine: Revell Viper V10
Paint: Testors Colors by Boyd Sunburst, Guards Red, wood, and other assorted Testors colors

Back To My Stuff