'58 Edsel "Corsair" Retractable Hardtop
Those of you who have been to my site before may have seen this one, but recent events have prompted me to re-do this page. The story follows, but first, here's the pics!

This pic really doesn't do the actual model justice. The hood bulge is from a Mustang, '96 I think.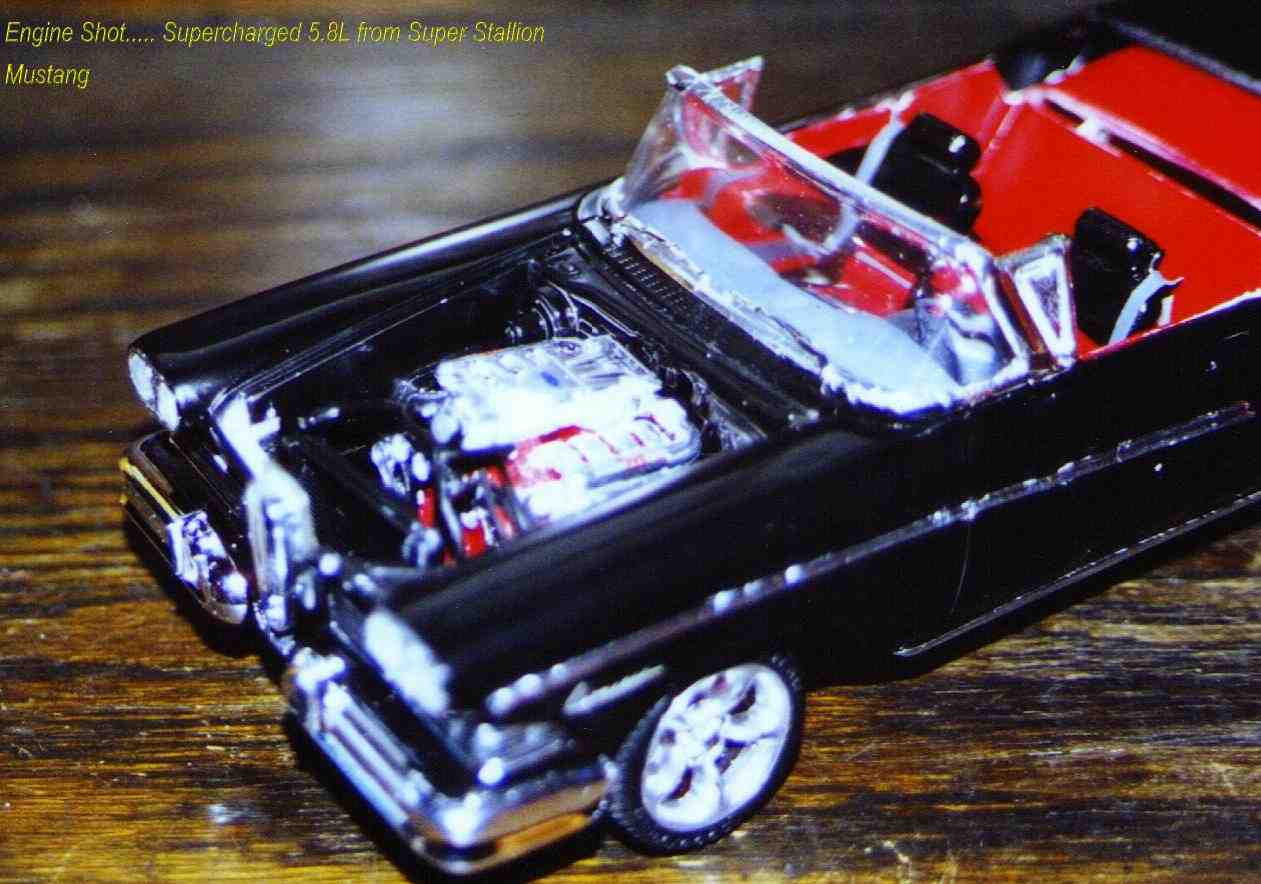 Here's the Super Stallion Mustang 5.8 liter supercharged engine.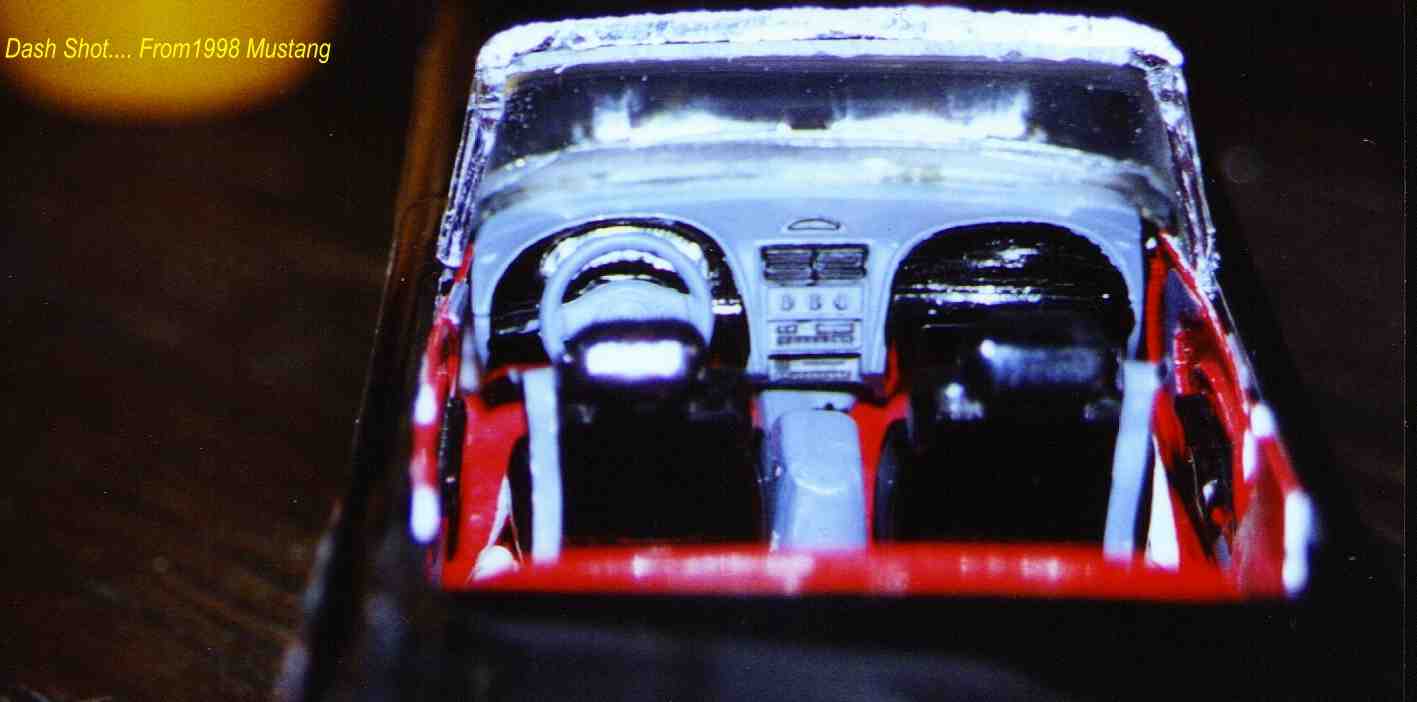 The dash and seats are from a '98 Mustang. (is there a theme here?)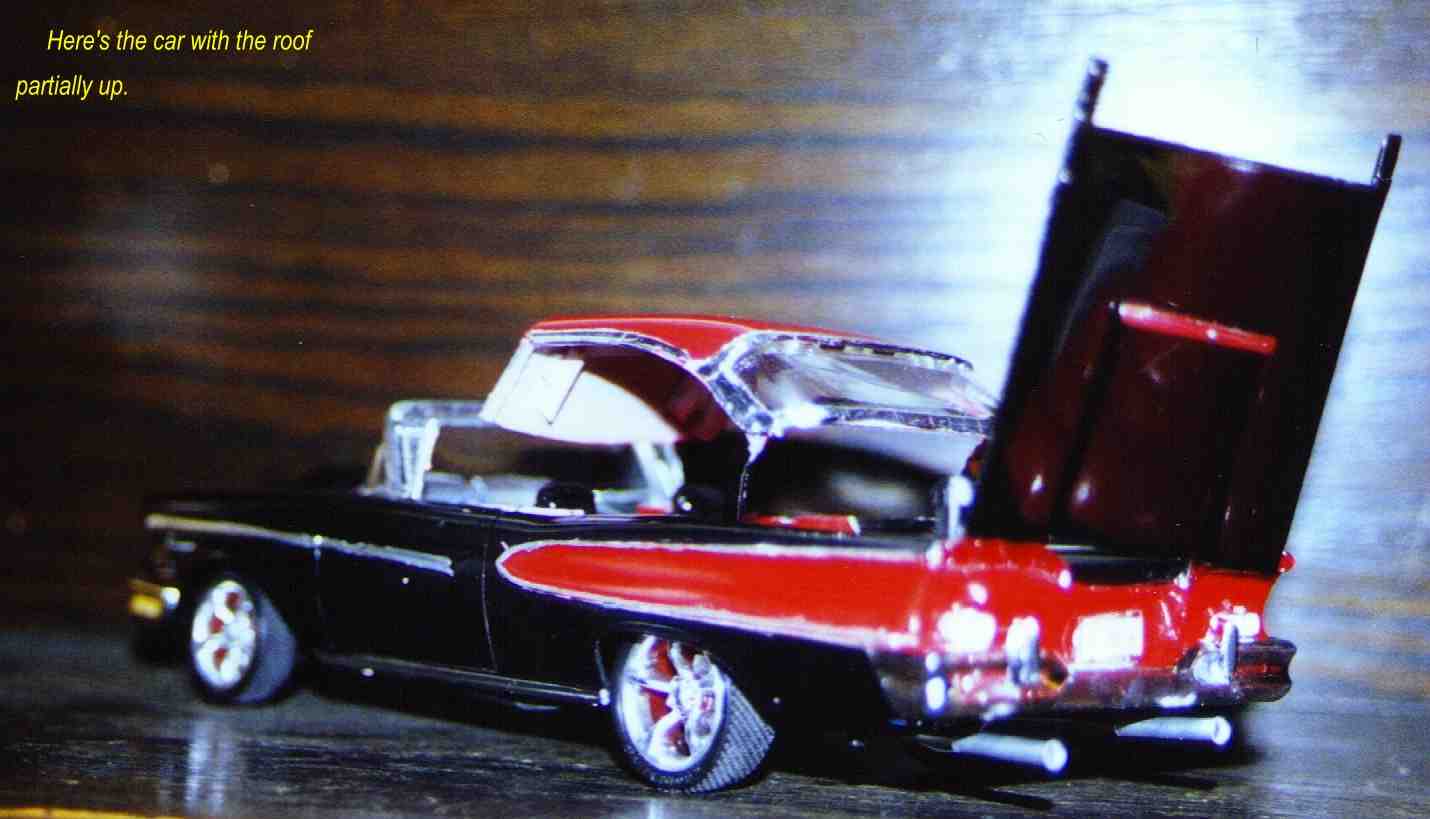 Here's the part that took the most time. Figuring out the monkey-motion required to get the top to go up, down, in and out took about 6 weeks. Amazingly enough, it worked!
The Big story
Ok, I promised to fess up. Well, sometime last year, I saw in Scale Auto Enthusiast, a "Kits of the Millennium" contest. The deal was, that your entry was to be based on one in a list of kits voted "Kits of the Millennium". I had already built this one, and decided "What the hell?", and sent in my entry. Then in early July 2001, I get a envelope from Mark Gustavson. I'm thinking, "I know this name, but from where?" Mark runs the National Model Car Museum and (I think) The GSL Championship, and the annual Custom Clinic Photo Contest. It somehow turned out that my pics got from SAE to Mark and I ended up with a Honorable Mention- Adult in the 7th annual Custom Clinic! Needless to say, this pretty much blows me away. I mean, the FIRST contest I enter, I get a Certificate! Maybe not a big deal to most modelers, but WAY MORE than I ever expected! By the way, thanks to Mark and the rest of the judges for this honor.