">

-->

-->

Lowriders

Thanks for visiting the new Lowriders page! Here, I will showcase what I personally consider to be a somewhat underappreciated genre of the scale auto modeling world. To be completely honest, I did not know much about lowriders, but after some close inspection, I've found that lowrider modelers are as talented as any others I've seen!

Some recent submissions came from Adam Wiley from Missouri.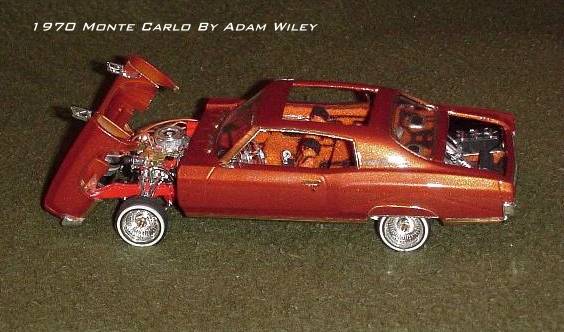 This one has appeared here before, but I like so much, I thought I'd bring it back for encore. It's a '70 Chevy Monte Carlo. Sweet color, don'cha think?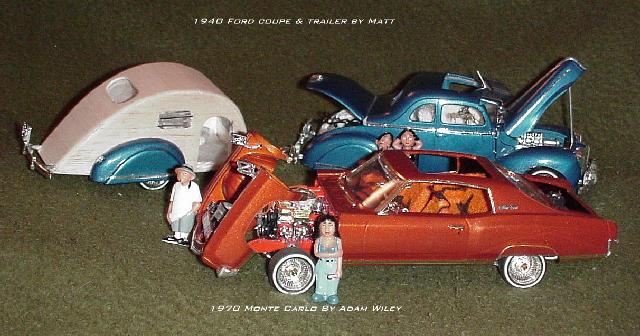 Here's the  Monte again, this time with Matt's (Adam's bud) '40 "Old School" ford coupe.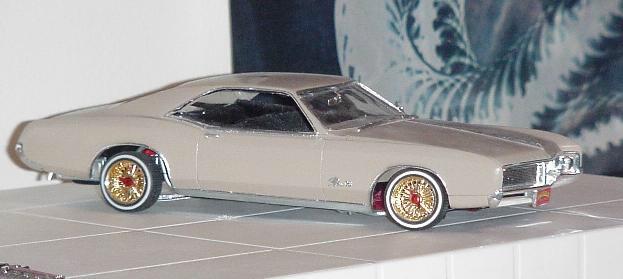 Here's Adam's Riviera. I REALLY like this one. So much so, that I'll have to convince Crystal to let me buy the kit so I can do one! (jk sweetie!)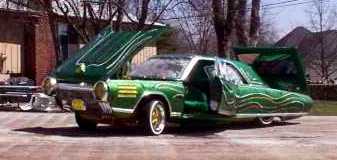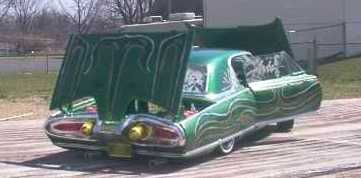 Here's an interesting piece that was sent to me as a response to a question I had about Chrysler Turbine Cars by David Irwin. Just so happens that David was Adam's club president! Small World, Eh? Although I would not have thought the Bronze Blowtorch as a candidate for a lowrider, I must say this one has a HIGH cool factor!
Thanks, David!


Again, I'd like to thank Matt, Adam, Robert, and da boyz at Dragons Model Car Club for the pics AND the inspiration.
The pictures on this page are the property of Adam Wiley, Robert Fjeld, Matt, (sorry didn't get your last name!) and David Irwin and used with their permission.