Jos Boesten's '57 Chevy
A while ago, Jos sent me some more pics of his work, and I told him I'd update the site with them. Unfortunately, unforeseen circumstances prevented me from getting to it right away.
So, here (a liitle late is better than never) are the shots!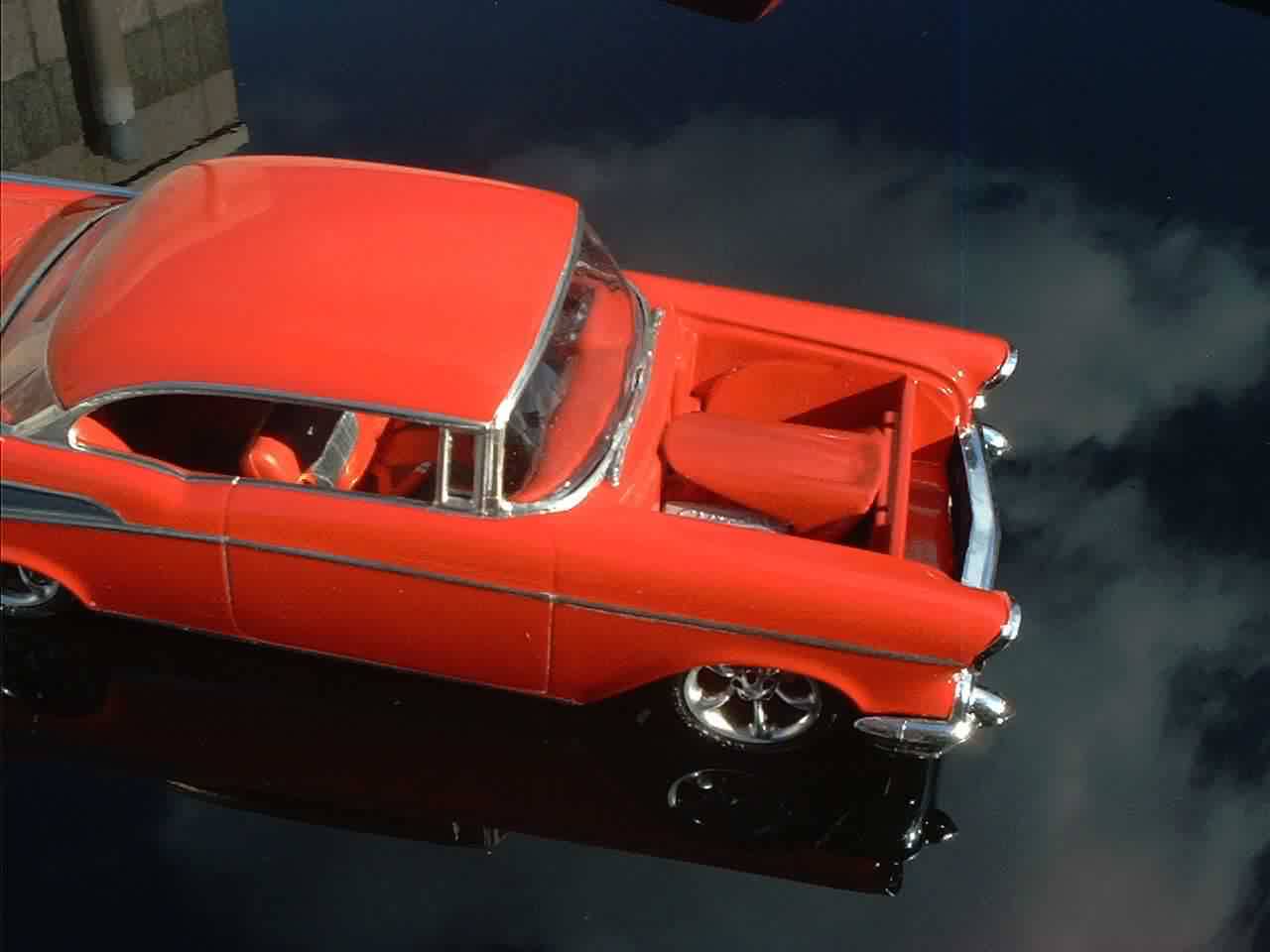 I really like the engine cover!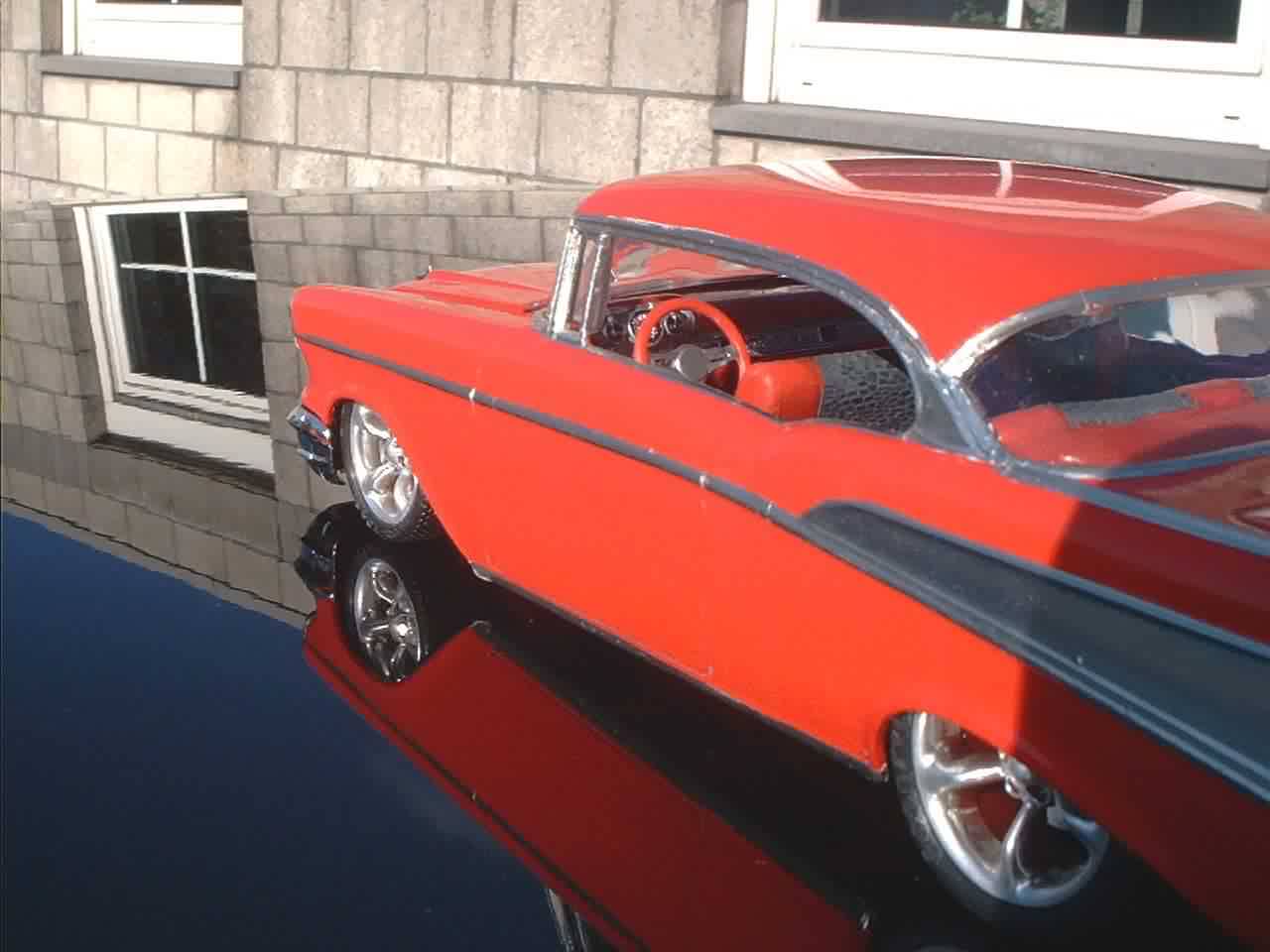 Rear 3/4 view. I believe the wheels are from the Copperhead.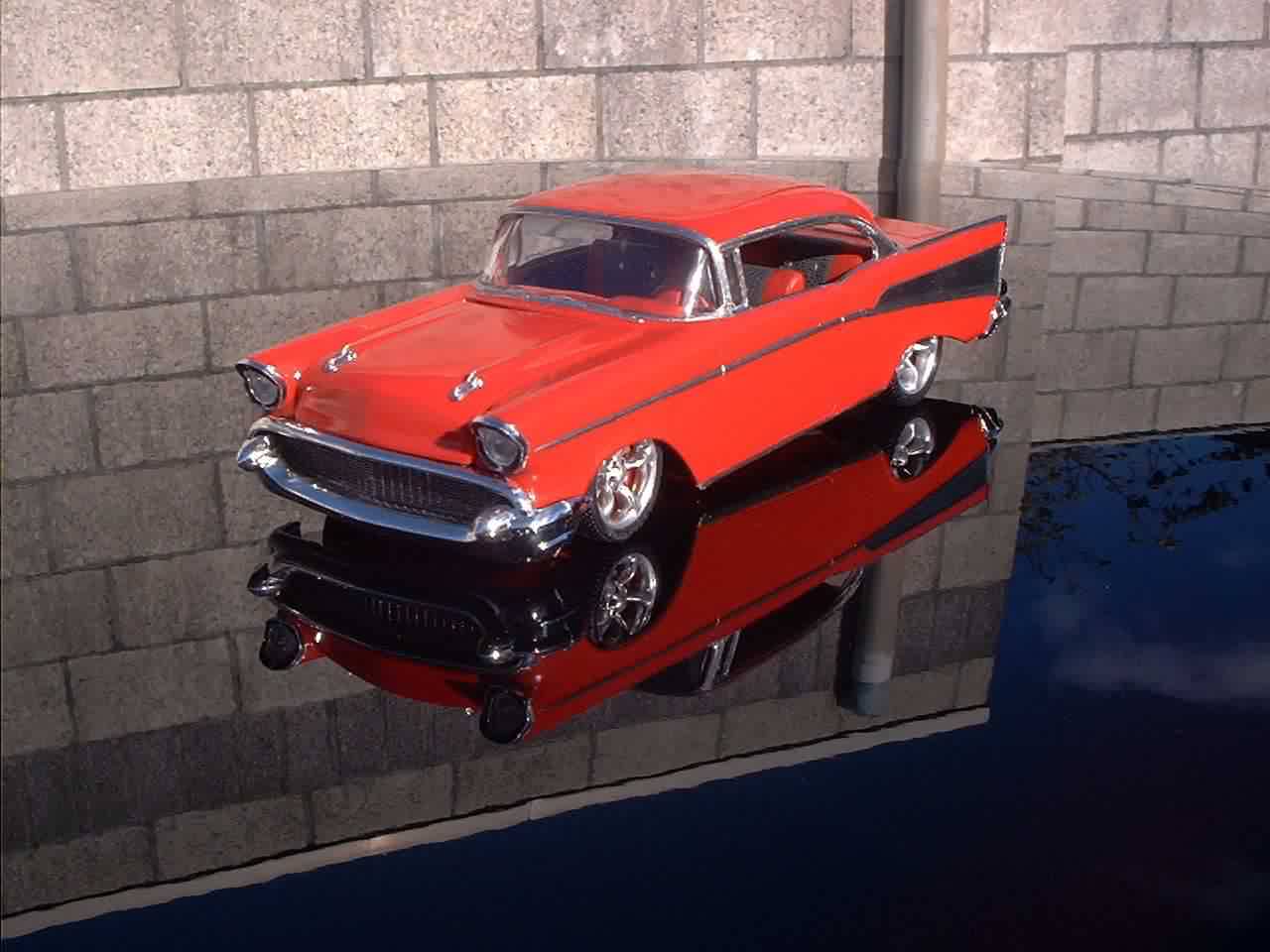 Front 3/4. You know, no matter how many times I see a Tri Year Chevy, I NEVER get tired of it!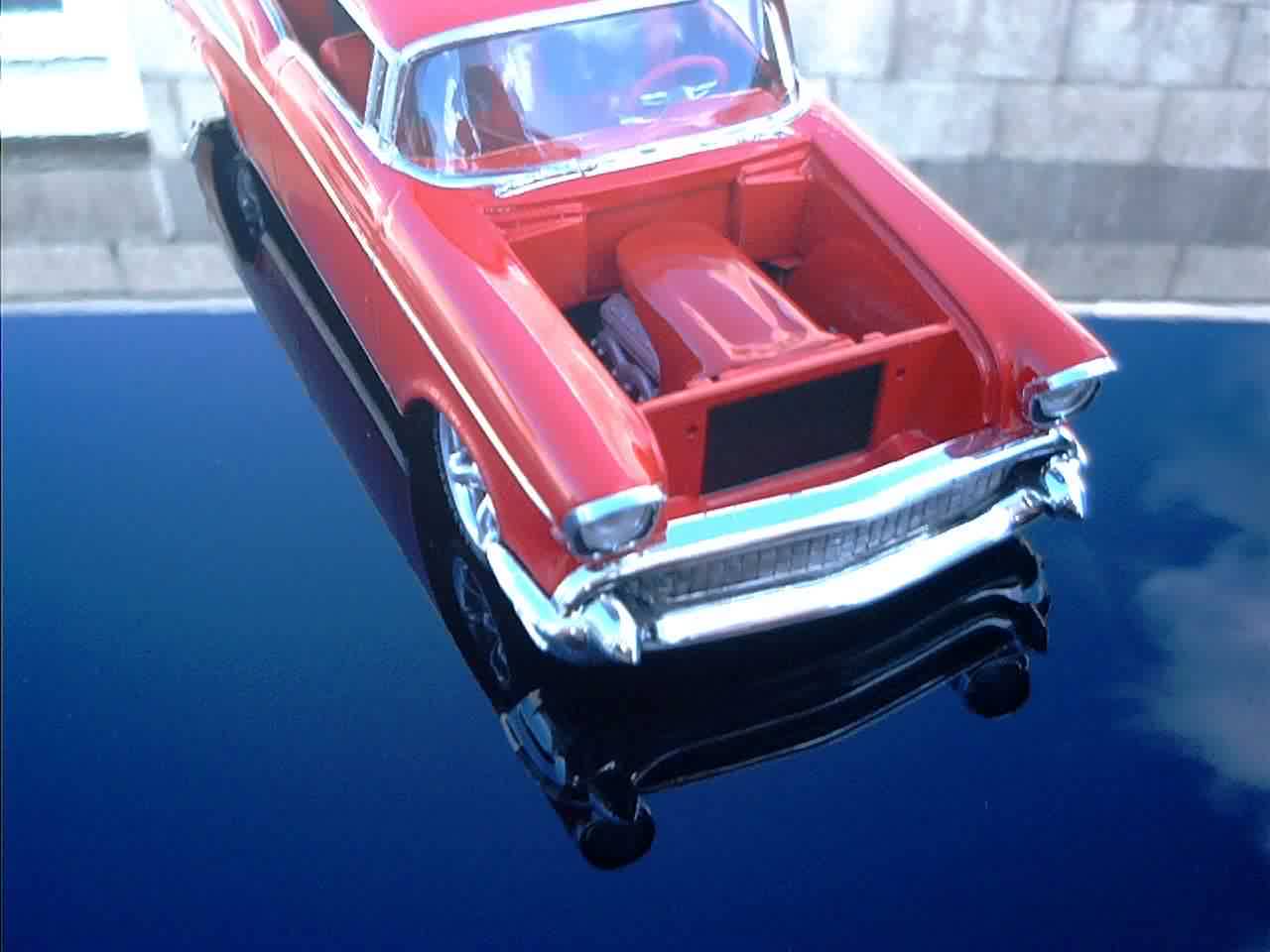 Here 's a better view of the engine compartment.
Again, I am amazed by the talent of the people who let me showcase their work here. And in this case even the photograhy is getting better!
Thanks, Jos!!
Photgraphs by Jos Boesten and are used with his permission.