Jos Boesten's '49 Ford
Here is a SWEET 1949 Ford That Jos completed recently. Jos tells me that this is the first time he attempted to open the doors on a kit, and I am suitably impressed!
---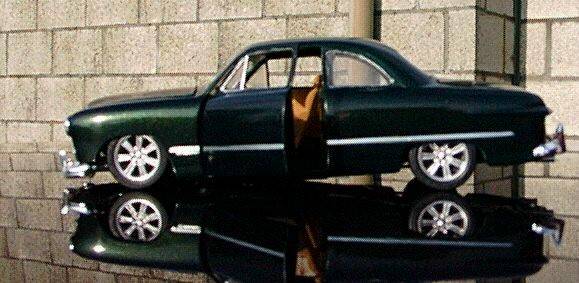 Side view. I really like the stance on this. Jos has an excellent rake on it.
---
You know, i've always liked the look of the '49, but have never gotten around to building one. I'll have to do something about that!
---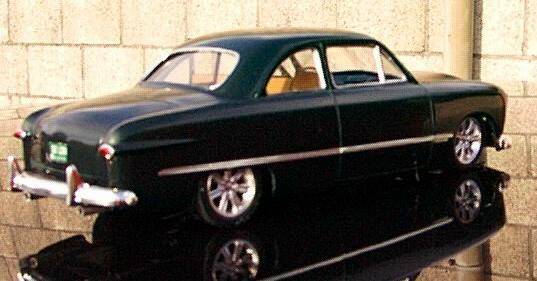 Jos left the body mostly stock, as you can see. I'm not sure where the tire/wheel combo came from, but it definately works well with the rest of the car.
---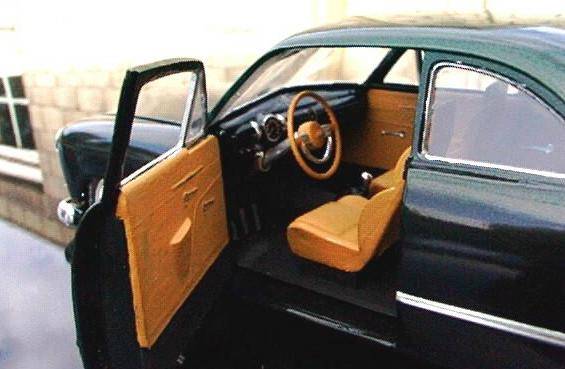 I remember the first time I tried to open the doors on a kit. Didn't turn out even close to being this good!
---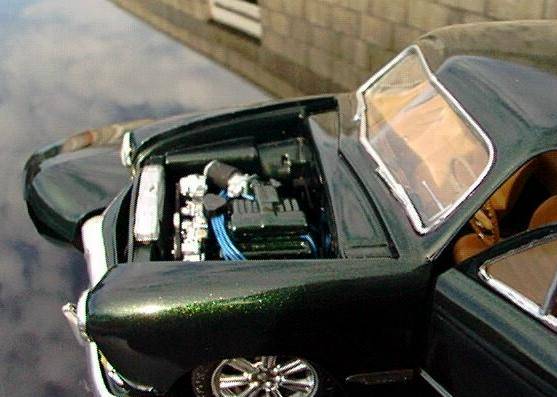 The engine. Ford EFI 5.0. need I say more?
---
The thing I like the most about doing this site is that I get to see GREAT work, and I also am inspired to upgrade my own skills. Hopefully, I can do work this good someday!
---
These images are the property of Jos Boesten, and are used with his permission.