Jos Boesten's '34 Ford Pickup
This is, I believe, the first set of pics that Jos sent to me. I've looked at them quite a few times since then, and I'm STILL impressed!
Check 'em out!
---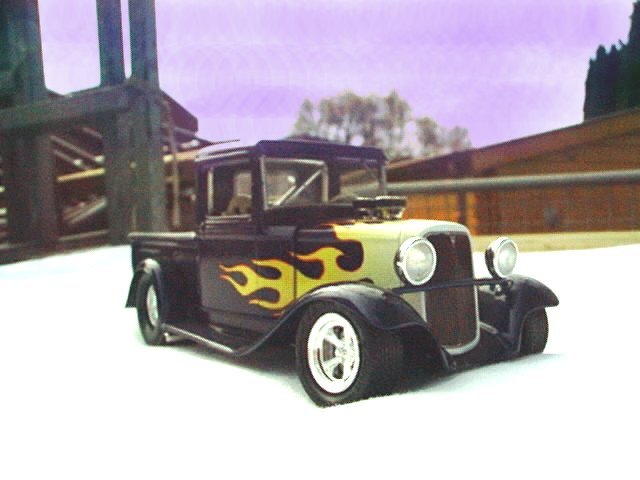 Funny thing about Fords back in the day was the trucks were a generation behind in styling. Obviously, this has a 'Deuce front end to it.
---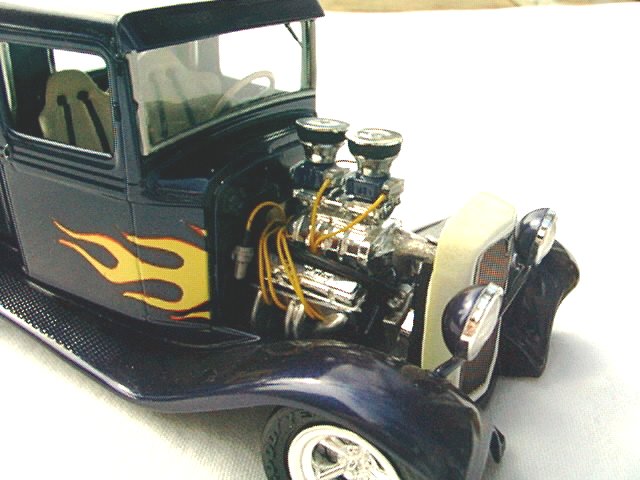 How about a Blown Small Block Chevy for you? Jos wasn't playing around when he did this one.
---
One of my favorite parts on this one is the '34 logo Jos did.
---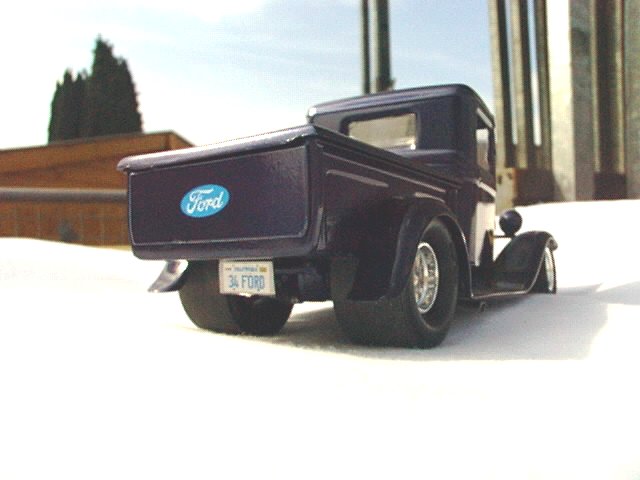 Talk about some rear meats! Man, I'd like to be able to build this well!
---
These images are the property of Jos Boesten, and are used with his permission