Hello, and welcome to the newest addition to my personal fleet,
Faded Glory
This one started out as an AMT '34 Ford coupe from the 3-kit Hot Rods set. Iwanted to try out a tilt front end, but it just didn't come out right. But, the rest of the model turned out pretty good, so without further adieu............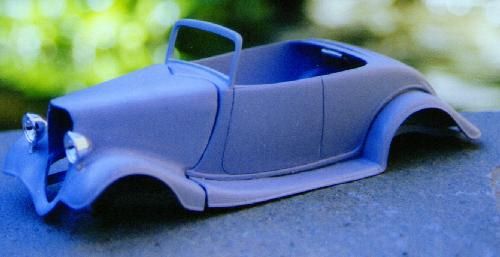 A pre-paint shot. At this time the front end was still a tilt-job, but this unfortunately did not last.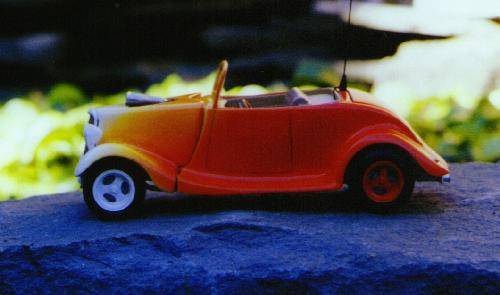 Side view. The paint scheme, and therefore the name was inspired by various members of the ModelCarList.(thanks to all for encouraging me to try this out!)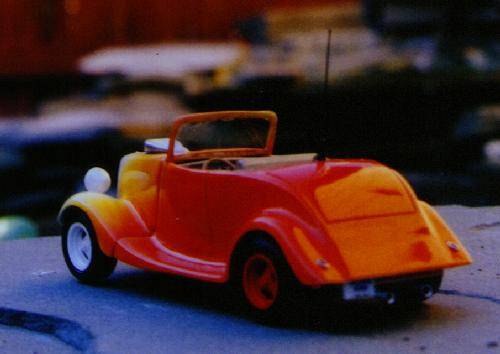 Rear 3/4 view. the scratch-built ham radio antenna is visible, and if I could actually focus my camera properly, the N3WCP license plate that I produced on the computer could be seen! This one also shows off well the fade paint job.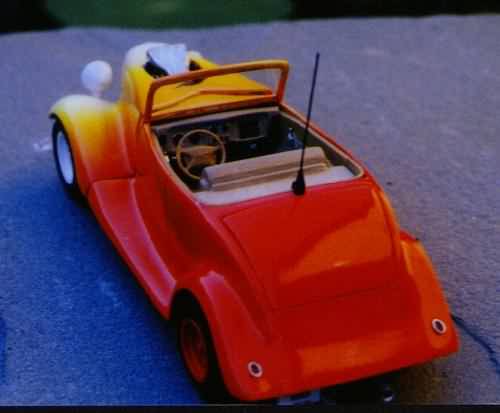 Interior shot. Picture is a little dark, but there is a Radio Shack HTX 202 amateur radio hanging from the right side of the dash. The taillights are made from red sprue-goo and aluminum tubing.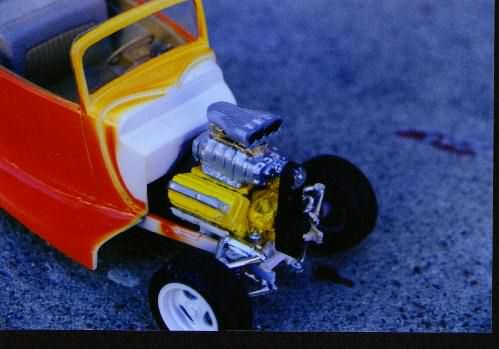 The Early Hemi engine. Blown, of course
Stats
Basic Kit: AMT '34 Ford Street Rod
Mods: One piece lift-off front end, re-contoured deck lid, molded fender/running boards, roof removed.
Paint: Testors Valvoline white fading to Testors MM Bright Yellow to MM Sundown, to MM Guards Red.

Back to My Stuff!