Smer Alfa Romeo Tipo 158 Alfetta
Some background is called for here. About 9 months ago, I was thinking about a kit I built as a 10 year old. I remembered that it was an Alfa Romeo, but I couldn't recall the nomenclature, or the kit manufacturer. So, I posted a note on the Model Car List, and much to my surprise, Jeff Whitaker (hope I spelled that right!) Wrote back saying that he thought he might have what I was looking for. For free as long as I promised to build it. (This was not a problem!) Another of the folks on The List, AJ, suggested that I replace the kit wheels with Herb Deeks Photoetch wire wheels. After a bit of a delay, (due to problems beyond anyone's control) I got the kit from Herb, and well the rest is ......
RIGHT HERE!!!!
By the way,
Thanks, Jeff and AJ!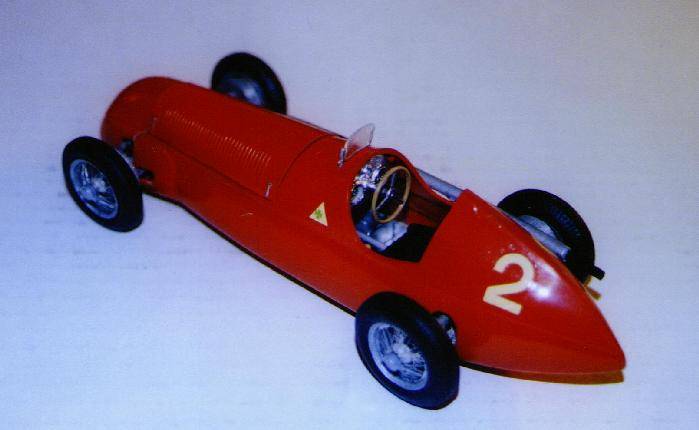 This shot shows the Herb Deeks wire wheels rather well.
Aside from the wheels, I built this one pretty much box-stock.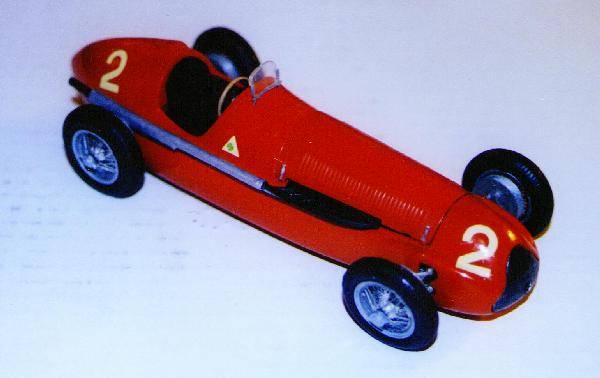 Front 3/4.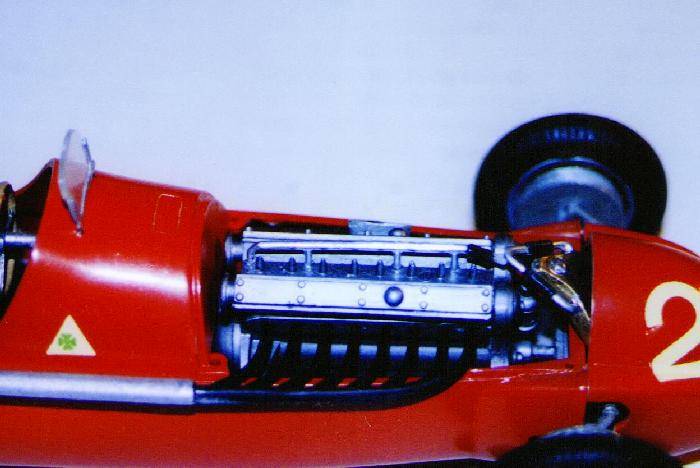 Engine shot. I didn't detail this model, since the idea was to do it as I would have 32 years ago.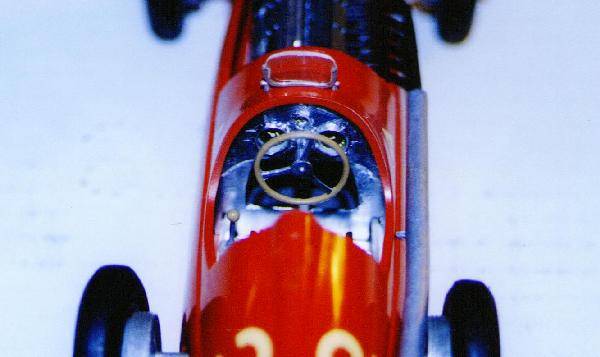 All I really did on the interior, was to use a little bare-Metal foil on the dashboard.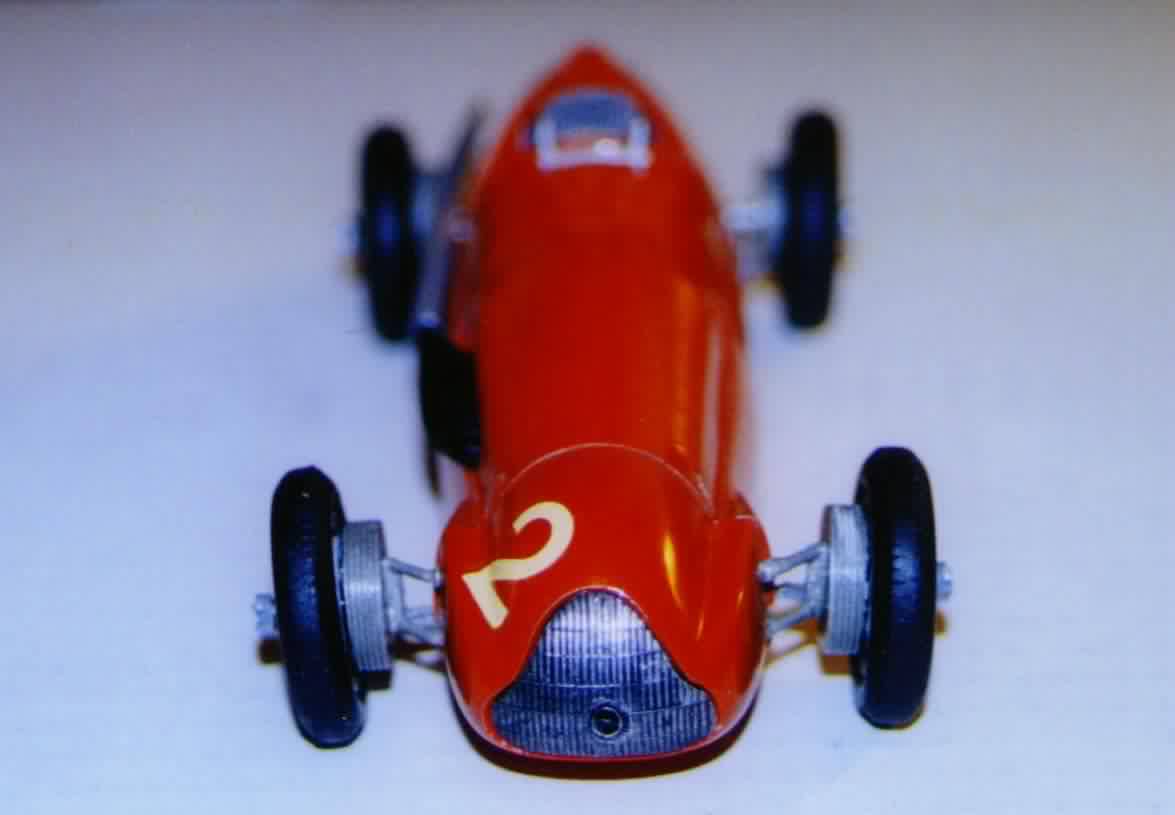 Here was something I thought needed attention. The 1:1 car had about 10 degrees negative camber, and the kit didn't. Also, I cut out the grille, and covered it in foil, then put a black wash on it.
Again, I'd like to thank Jeff and AJ for helping me re-live some of my childhood!
CYA!