Michael Siriann's Gallery
I recently was checking out
Michael Siriann's web page
and saw some pics of a '58 Impala that he had built. I was so impressed by the quality of his work that I asked if I might be allowed to post them on my site. Thankfully Mike agreed and so.........
Here's Mike's Impala!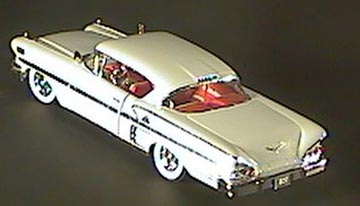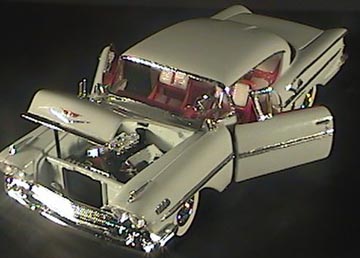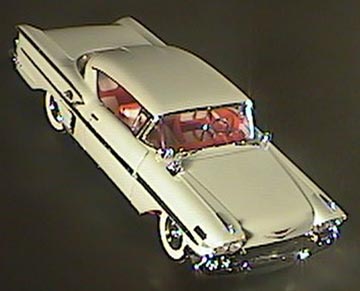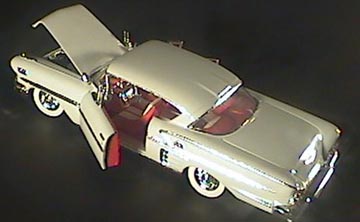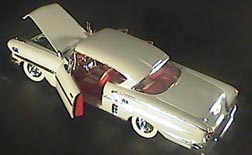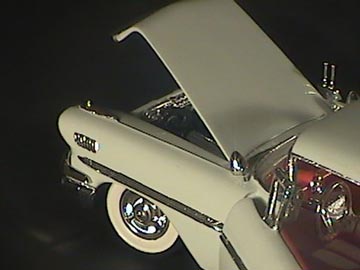 Mike tells me that his was his first attempt at using chrome foil. I think I'm gonna ask Mike how much he charges for foiling a model, since he's WAY better at it than I am!!!!
You know, I am constantly amazed by the fine quality of the models that Mike and all of the contributors to this site produce. These folks are some of the best modelers I have ever seen!
More from Mike!
Mike has recently sent me some pics of a Merc custom he re-built, and since I've always been a fan of 50's style customs, I was happy to add them to the site.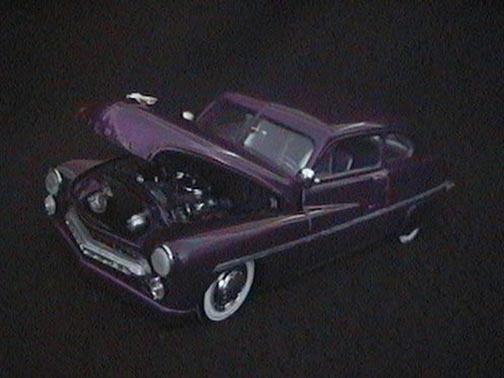 Certainly a cool piece, and it's purple, too!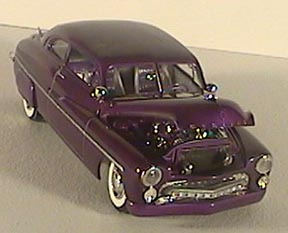 Yup, I like it!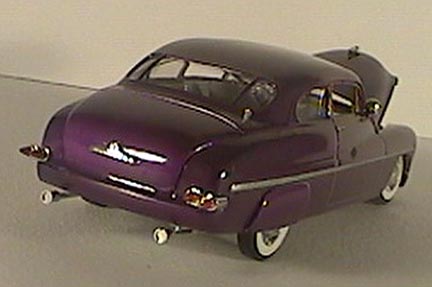 '59 Cad tail lights, sweet touch!
What else can I say? The photos speak for themselves.
Even More!
Here are a couple of more shots from Mike of a '83 Z28 Camaro that Mike sent. He built this for his daughter, and you can find the rest
here
. Mike thought he could do better, but I still think it turned out pretty well.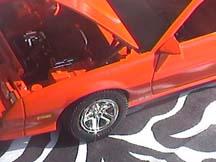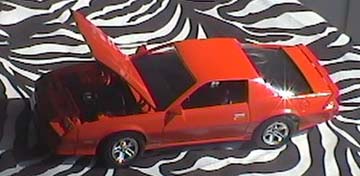 Being a F-Body owner myself, I like this one!
Photographs By Michael Siriann and are used with permission.