19 Ford Torino Talledega NASCAR Stock Car - Donnie Allison
As one might guess by looking at this site,one might realize that I appreciate history a bit, and that also goes for NASCAR. I saw this kit in the local craft store, and thought, "Might be an interesting piece to do", but it ended up being a 6 month project.
When I first started building it, I was impressed by the way the kit was packaged. The body was shielded with cardboard, everything was bagged, and seemed to be in excellent shape. I was however, wrong about this. I started on the chassis first, and this went together with a minimum of BS. but when I got to the body, well lets just say that although the body was well-packaged, it was not in the condition I might have expected. The nose had a severe droop in it that I did not feel comfortable trying to straighten. Thankfully, Polar Lights was VERY helpful in getting me a replacemnt. Now THAT'S customer service! AMT could learn a bit from Polar Lights here.
The chassis did need some changes made, but this was only because I had decided to build the kit as close to my references as I could. Those references were pictures of the car as it sits in the Motorsports Museum at The Talledega Speedway in Alabama. (that's why there's no gas cap on it, the museum car doesn't have one either!) I did change the shape of the seat, and added a better fire extinguisher bottle.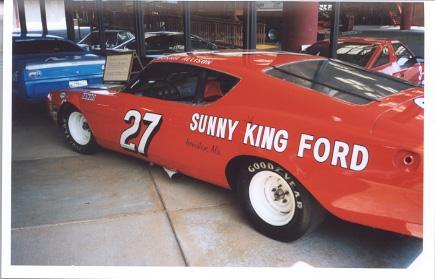 Here is the 1:1 at the museum.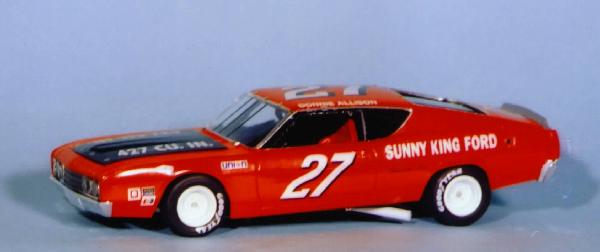 Side Shot. I did slightly mess up the exhaust exit location, but it looked so good, I decided to leave it as it was.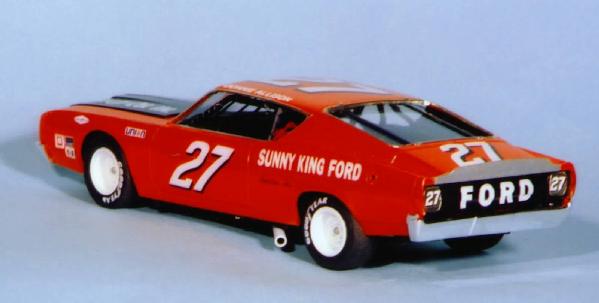 Rear 3/4. The decals were a bit of an issue. They seemed a bit dry, and were sometimes diffucult to get on without tearing them, which I did do once or twice. The kit called fro Testors MM Chevy engine red for the body which with a little tweaking, worked pretty well.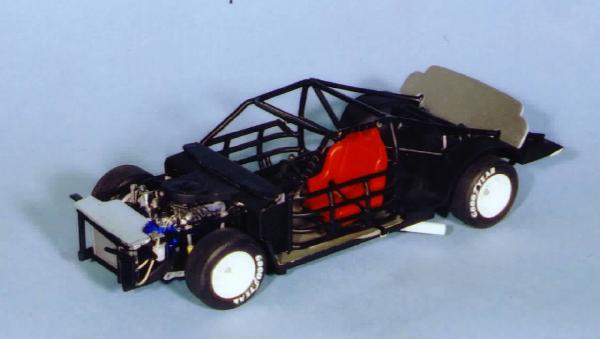 Chassis shot. I did add some Detail Master seat belts, braided hose, and distributor kit.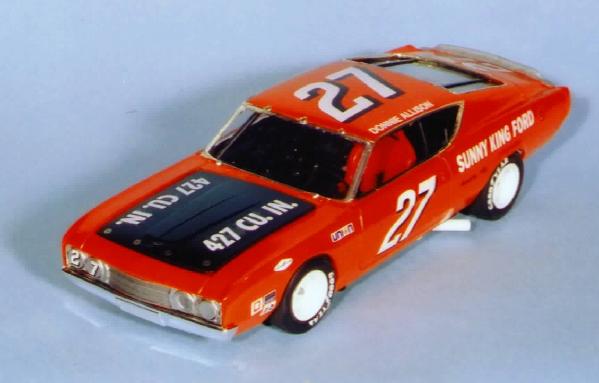 Surprisingly enough, the Goodyear tire decals worked pretty well, after I treated the tires to a dullcote finish first. A little Bare Metal foil around the windows completes the look. By the way, I used Deatil master seat belt hardware to simulate the strike plates for the hood pins.
This kit was an interesting experience to build. The folks at Polar Lights were great, the deals were pretty good, and the kit was decent when finished.